ONLY CLASS TODAY IS 10 AM. FACILITY IS OPEN 8 AM-4PM TODAY.
SOME OF US WILL BE HEADING TO REVERE BEACH FOR A POST WORKOUT LABOR DAY BEACHDAY RAINE OR SHINE. IF YOU WANT TO HEAD THERE CONTACT JARED OR HEAD TO 1 CAREY CIRCLE AREA.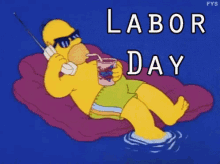 WOD
"Holleyman"
30 rounds for time of: 5 Wall ball shots, 20 pound ball 3 Handstand push-ups 1 Power clean (225/155)
*this can be done in partners as well
L3: 205/135
L2: 185/115
L1: 155/105
U.S. Army Staff Sergeant Aaron N. Holleyman, 27, of Glasgow, Montana, assigned to the 1st Battalion, 5th Special Forces Group, based in Fort Campbell, Kentucky, was killed on August 30, 2004, when his military vehicle hit an improvised explosive device in Khutayiah, Iraq. He is survived by his daughters Shelby and Erin, son Zachary, parents Ross and Glenda, and siblings Kelly and Daniel.